Php 2,500 Starter *Basic Travel Ticketing*
-Basic Ticketing ,Access to Promo's, Cheapest Hotel Accommodation.
-10 Booking Wallet (Free booking of any destination LOCAL and INTERNATIONAL for 10x) = P5,000-P10,000 sales commission
- Worth P5000 Travel Gift Certificate – discount that you can give to your friends and love ones, it is good as cash.
- FREE DOMESTIC TOUR PACKAGE Anywhere in the Philippines except Batanes VIA "Xtreme Travel Program"
- Complete Satellite Office Package with "Staff" to assist you.
More info about Travel Agency Starter Package
Benefits and Advantages: Opportunity to enjoy free of charge trips from suppliers and travel partners
---
--- Buy or Send as Gift ---

Starter: P2500.00 - Dealer: P10,000.00 - Business: P20,000.00

Payments Accepted: Bank Deposit to Bank of the Philippine Islands (BPI), Banco de Oro (BDO), Metrobank ; SmartMoney, Western Union and other Money Transfer Services.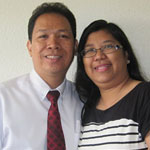 Certified Beach Resorts Travel Agency Partner of
XETRI EVOLUTION
TRAVEL AND TOUR
BRO. OLIVER BUGARIN or
SIS. MILDRED BUGARIN
Skype / Twitter / facebook: bizbugs
FREE Travel Agency Seminar in Manila Philippines
(If you can organize a group of 15 to 20 travel agency business seekers, our speaker can visit your place if your area is within the neigboring cities of Manila.

==>> Beach Resorts Travel Agency Global Partners <<==
Please fill-up the inquiry form before contacting us.